Uploading art files to your account gives you quick access when placing an order.
Artwork vs. Designs
Before we jump into uploading ar files to your account, let's first distinguish artwork from designs. Artwork is a file you're planning to upload for print. Artwork becomes a Design once you select the print type, color information, placement, and dimensions for an item and add that item to a cart.
The same artwork can become multiple designs.
If you upload a logo to 2 products, one with a left chest placement and the other with center chest placement, you've created 2 designs (even if the color information you've selected is the same).
Adding art to your Account
To upload new art files, navigate to Designs > Artwork Conversations on your account dashboard.
Then select upload artwork.
You are able to name your art file for easy recall, as well as the system will show which print methods this file is approved for based upon the file format.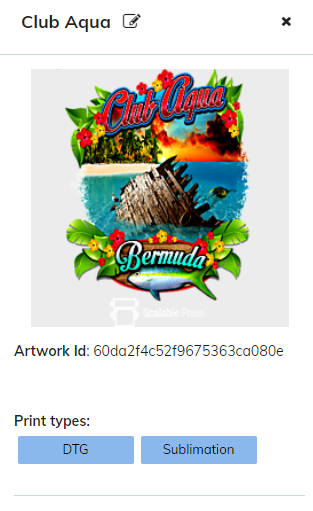 This is also the place to be if you need to set up your file for embroidery. Walkthrough that process here!